Get Here!
Located just south of downtown Kansas City, Missouri, north of the historic Union Station, east of I-35 and west of Troost Avenue, the Crossroads is situated right in the heart of Kansas City.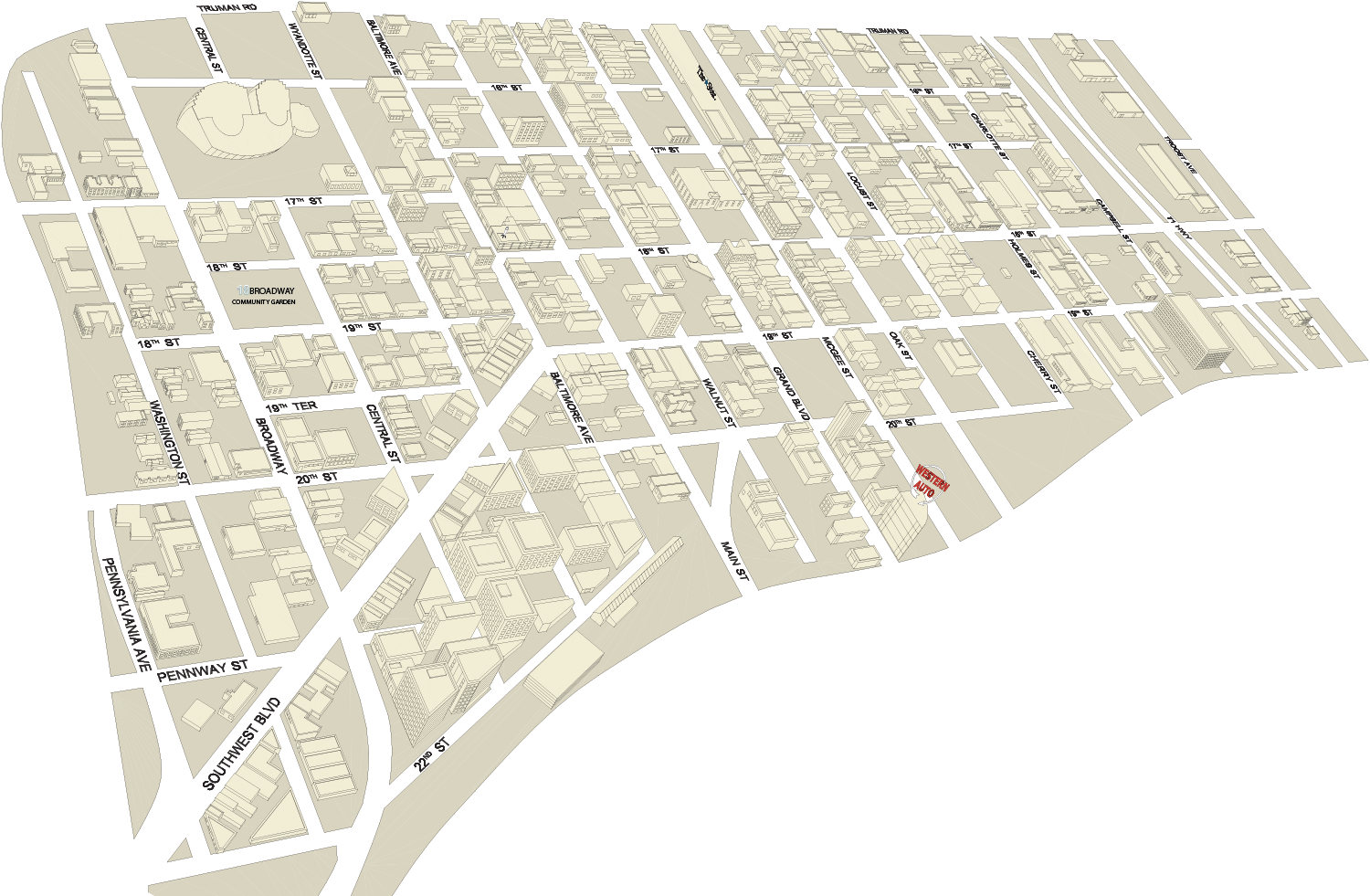 Getting Around
Bus
Local and regional bus service provided by The Metro are available throughout the Crossroads. Monthly unlimited bus passes are $50/month.
Streetcar
Modern streetcar service on Main Street begins in 2016 and will make two stops in the Crossroads (16th Street and 19th Street). Visit the KC Streetcar website for more information.
Biking
BikeShare kiosks are available at several locations in the Crossroads. For locations and rates, please see bikesharekc.com. Designated bike routes are available at on the City of Kansas City Missouri's website.
Parking
Street parking is available throughout the Crossroads, but for long-term parking maps and pricing, visit this website or download this parking map PDF.
Public garage – $55/month
Public lot – $40/month
Private garage – about $55/mo (1712 Main, 17th & Wyandotte, 22nd & Central)
Private lot – $2–$5/day
Come Stay!
As the beating heart of Kansas City's cultural scene, the Crossroads is a must-see destination spot for visitors and locals alike. Located between Crown Center and Downtown, several convenient hotel options are available. Currently, two new hotels are under construction in the Crossroads and due to open in 2015.
Further Afield
Daily Amtrak service to Chicago and St. Louis is available at Union Station. Flights are available from Kansas City International Airport. Intercity bus service is provided by Greyhound and Jefferson Lines.
More Info?
For more info on the greater Kansas City area, please visit VisitKC.com.